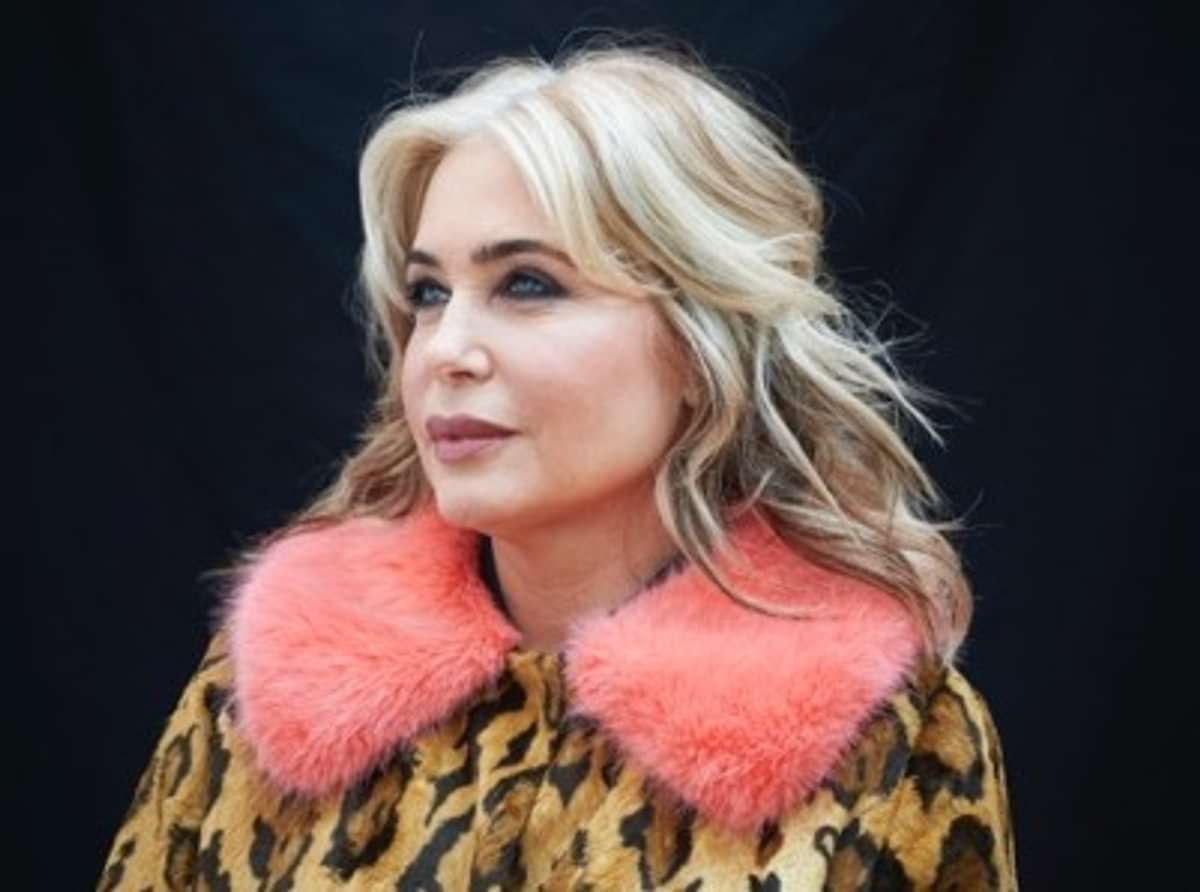 Born under a sign, the one that reads Hollywood, Brix Smith was never likely to be a shrinking violet, and soon looked further afield, eyeing creative opportunities, seeking out new adventures. And so the journey began …
Brix Smith – singer-songwriter, guitarist, author, actor, fashion commentator, and stylist; a high-profile life in music, television and the arts took shape after a chance meeting with Mark E. Smith at a show by post-punk icons The Fall in Chicago in April 1983, ultimately propelling her across the Atlantic Ocean, taking LA-born, Illinois-based Brix to a new life in Manchester, Northern England … and her destiny.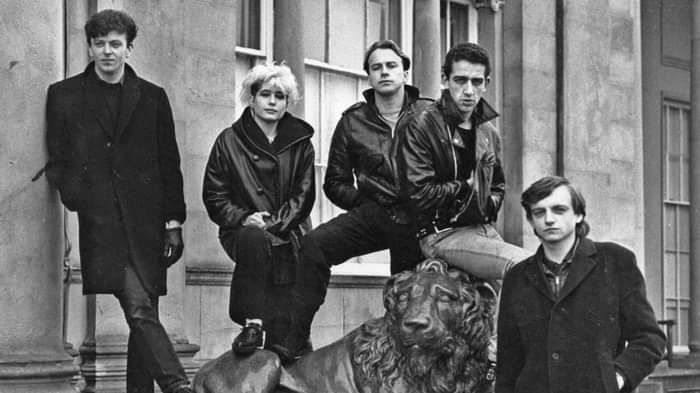 Initially featuring as co-founding vocalist, bass player and songwriter of Banda Dratsing while studying theatre and literature at the legendary Bennington College in Vermont, New England - where her contemporaries included Gen X literary set Bret Easton-Ellis, Jill Eisenstadt, Jonathan Lethem, and Donna Tartt - Brix dropped out to take her first moves on to the international circuit at age 20 in 1983, playing an integral role in The Fall those next six years, featuring on six studio albums during a key period in this highly influential outfit's long career. Along the way, she wrote, co-wrote, played on, sang and helped craft many of the band's most acclaimed songs, and is duly acknowledged for steering them into a more mainstream, pop-oriented direction.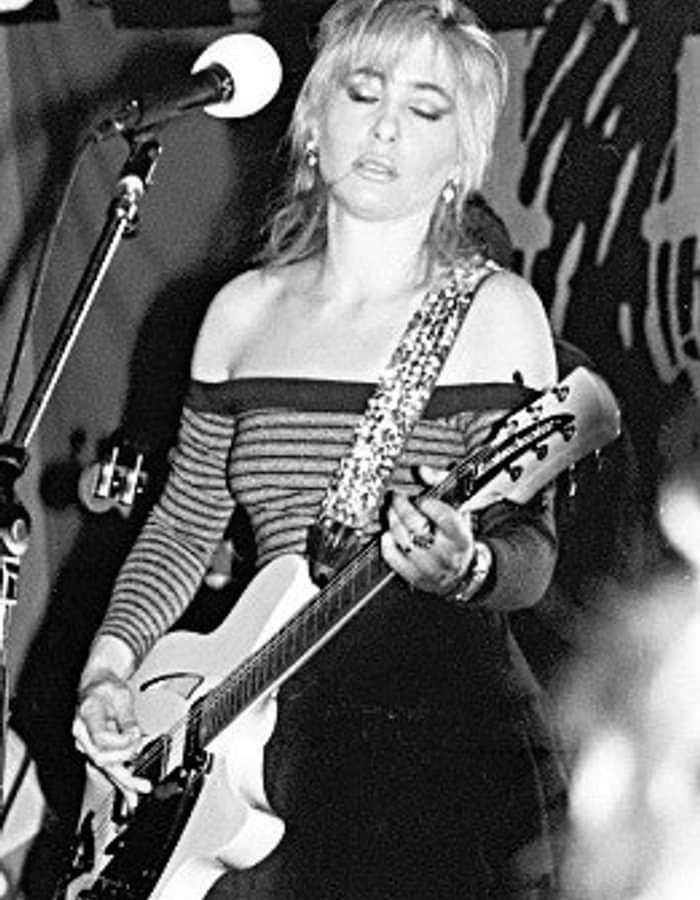 Brix made her first tentative steps away from The Fall in realising her long-conceived Sixties-tinged solo project The Adult Net alongside fellow Fall member Simon Rogers in late 1984, the first four singles issued in 1985/86, those early incarnations also including The Fall's Karl Burns, Craig Scanlon, Marcia Schofield and Mark E. Smith plus Khmer Rouge's Phil Shoenfelt, with production by John Leckie and Ian Broudie for Beggars Banquet, and later Craig Leon for Phonogram.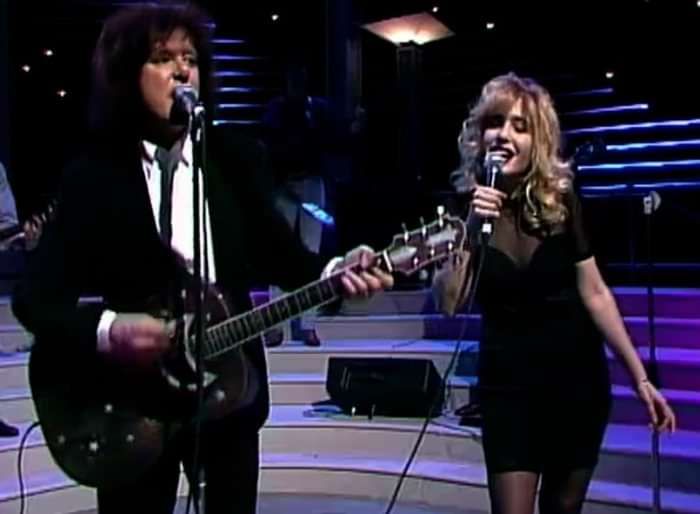 Having split from Mark E. Smith in 1989, Brix threw herself back into completing the project, LP The Honey Tangle following, bandmates by then including Smiths guitarist Craig Gannon (and for a while Andy Rourke and Mike Joyce), The The's James Eller, and Blondie's Clem Burke, going on to record a cover of iconic '60s singer-songwriter Donovan's 'Hurdy Gurdy Man', collaborating with virtuoso classical violinist Nigel Kennedy and The Lilac Time frontman/early Duran Duran singer Stephen Duffy.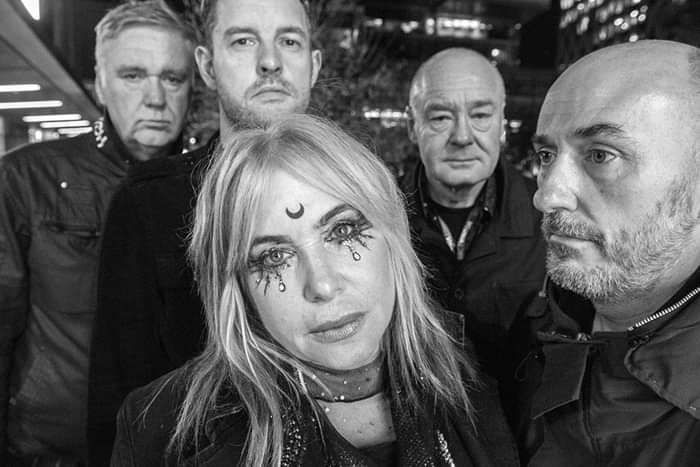 Returning to Los Angeles, switching between acting and music, Brix went on to play bass with former Bangles lead vocalist Susanna Hoffs, rekindling their teenage friendship, her collaborations in the following years including those with The Church's Marty Willson-Piper, as heard on the forthcoming Lost Angeles solo LP, cataloguing Brix's 'lost years' after leaving The Fall, finally set to receive a full release, a record where we find her 'the most unfiltered, honest and vulnerable I have ever allowed myself to be as a songwriter'.
A brief return to The Fall's ranks followed in the mid-1990s, re-joining on her own terms for live dates and work on 1995's Cerebral Caustic and 1996's The Light User Syndrome albums.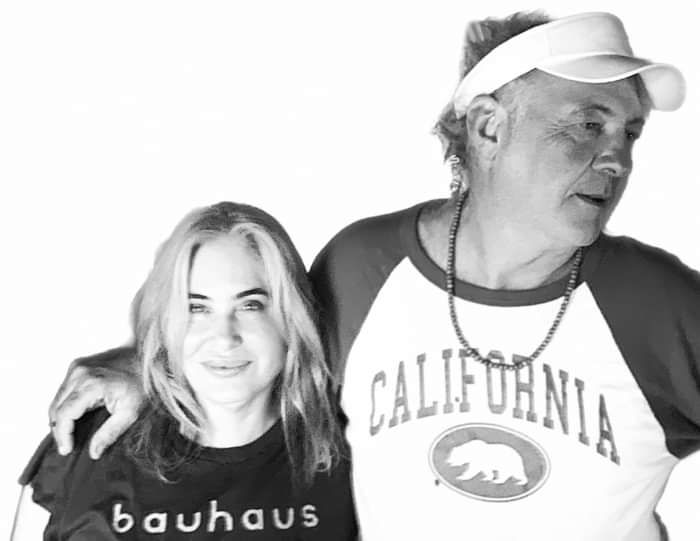 Almost two decades on – after switching focus to television, fashion and retail enterprises beyond her solo ventures - she bounced back with a critically-acclaimed memoir which in turn proved the catalyst for a return to songwriting, recording and performing, this time at the forefront of much-praised five-piece Brix & the Extricated, the stars aligning for a reunion with fellow Fall alumni Steve and Paul Hanley plus Steve Trafford, and Extricated lynchpin and proud Derry guitar virtuoso Jason Brown, five years of compelling live shows following, with three happening LPs inspiring rave reviews.

With the Extricated currently on hiatus, she's now taking a fresh solo direction, releasing an album of brand new recordings as Brix Smith, the LP's vibe described as 'dystopian California', working with Killing Joke bass player and production legend Youth, writing and recording in Spain and remotely – from her bedroom in Shoreditch, East London, amid pandemic lockdowns - on a set of new songs she says, 'I'm really proud of'.

"This is the record I wanted to make before The Adult Net, and serves as the perfect follow-up, more than 30 years later. With Youth I'm able to realise what I always heard in my head but was never previously able to put down on tape. It's taken a lifetime of listening, learning and grafting for everything to fall into place."
There will be live shows too, Brix promises, revealing ...
"I've put together an all-woman band for this project. It's time for me to standup and put my head above the parapet, put my money where my mouth is,having been a strong woman in the music industry for however many years.I'm gonna make the mother**** of all-girl bands ... with Youth as a guest star!" *

---
Fashion etc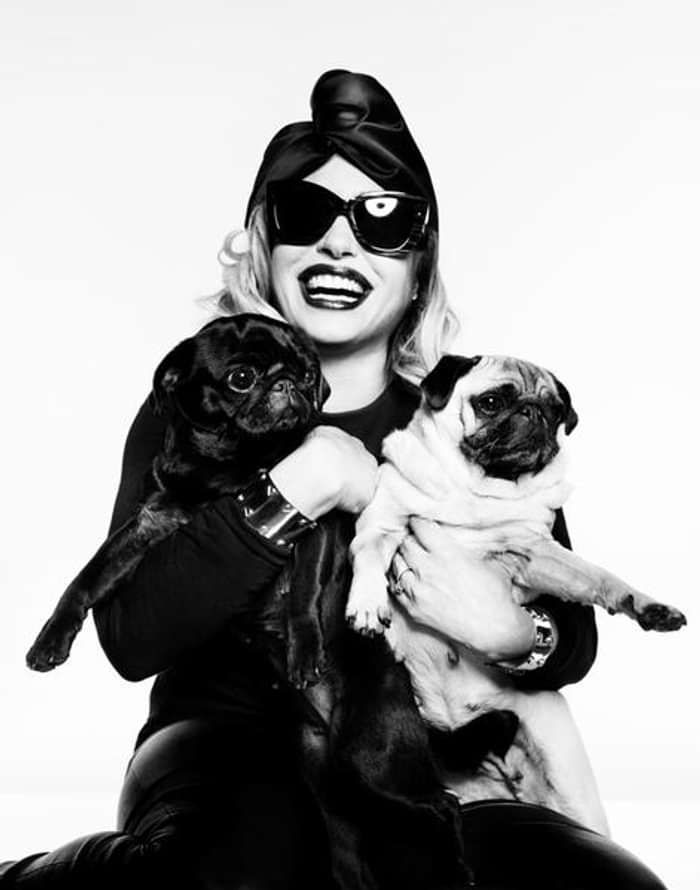 While Brix's first Saturday job was as a teenager in downtown Chicago at iconic boutique Fiorucci, it would be another 20 years before her debut independent retail venture. But it was worth the wait, along with husband Philip Start opening the first of three shops in East London in October 2002, soon considered to be among the top-10 boutiques in the world. Word of mouth, positive reputation and ahead of the curve market knowledge saw demand increase and START expand in a happening area, the pair proving pioneers in opening up Shoreditch as a prime retail fashion location.
They went on to open another outlet over the road from their premises and running four shops in total, including an internet outlet; specialising in men's and women's fashion – from clothes and shoes to bags, jewellery and various on-trend accessories, a number of prestigious brands soon on board, from Miu Miu, Stella McCartney and Alexander McQueen to Phillip Lim, Helmut Lang, David Szeto and Charles Anastase.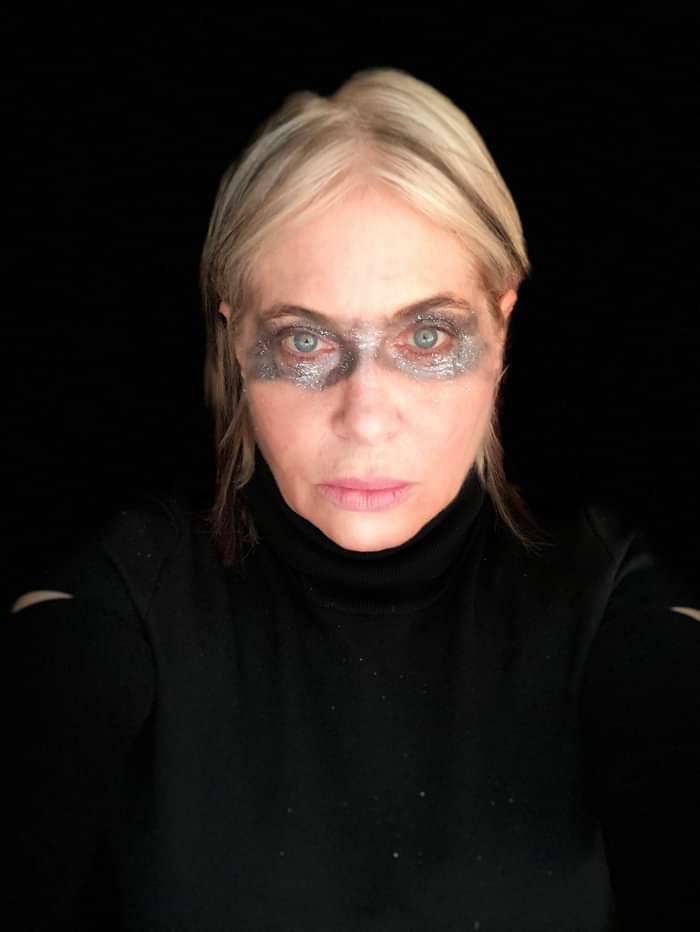 The success of that ambitious venture duly led to a call from the UK's Channel 4 for Brix – making her debut as a presenter in the late-1990s, offering fashion insight at horseracing's Cheltenham Festival - to participate in prime-time TV show Gok's Fashion Fix, pitting her wits over four series and 24 episodes as a respected stylist against fashion guru Gok Wan from 2008, their weekly face-offs spotlighting the best of designer and high street clothing options, Brix's contributions soon leading to a co-presenting role.
Television opportunities continue, including slots on BBC Two's The Culture Show and advice on everything from music and the joy of pugs (another Brix passion) to fashion styles on show at prestige sports and movie events, judging for Animal Planet's Top Dog series leading in time to many more presenting and cameo appearances, including style input for Sky Living's Promzillas series, a head judge role for TLC's Shopaholic Showdown and Ultimate Shoppers, fashion presenting for Sky 1's Angela and Friends, frequent slots on popular daytime shows such as ITV's Daybreak, GMTV, This Morning and Lorraine, various news programmes, and many 'talking head'-type contributions, including for the BBC's iconic women in music documentary, Girl in a Band.
On top all that, there were US TV soaps and film cameos from 1987 US TV movie Daddy, featuring the music of The Adult Net and starring Patricia Arquette and Dermot Mulroney, through to 2016's Absolutely Fabulous: The Movie and 2021's Creation Stories, the biopic of good friend Alan McGee and his record label. And Brix has continued to provide fashion and red carpet commentary, not least for Sky Cinema's Academy Awards and Golden Globes coverage.
Meanwhile, she designed her own line of luxury accessories, Gladys & Pixie, named after START's beloved pugs in residence. However, after much soul searching, Brix stepped away from her multi-brand boutique and retail work after 13 successful years in 2015 in order to concentrate on her music again, the writing of her autobiography ultimately inspiring the launch of Brix and the Extricated and much more, ready for new challenges and determined to go out on a high, although Mr Start, Philip's flagship sophisticated made-to-measure tailoring store in Shoreditch continues to thrive, a cornerstone of London's contemporary fashion scene.
---
Books
Having left The Fall for the second and final time in 1996, bringing down the curtain on that key stage of her career, Brix's guitars remained unplayed after her subsequent solo ventures until she started to put pen to paper on her life story, lighting the touch-paper for what would become her memoir, The Rise, The Fall and The Rise published by Faber & Faber in 2016, now optioned for a proposed film version of Brix's life.
Brix's autobiographical tale takes the reader from her Sixties and Seventies LA and Chicago roots to Northern England in 1983 and beyond, joining The Fall and making her name, her solo projects taking the story forward, helping carve out the next part of an extraordinary career before she swapped music for fashion … and later fashion for music again, settling in London and initially setting up that successful retail business alongside her husband, respected entrepreneur Philip Start, with moves back into television and motion pictures en route.
That writing venture in turn inspired her return to songwriting and performing, encouragement from husband Philip, past producer Craig Leon, and innovative DJ, musician, producer and remixer Andrew Weatherall convincing Brix she was ready to return. And a subsequent book launch for Steve Hanley – her ex-bandmate further along with his own publication - in Manchester in late 2014 further sparked that rebirth, the evening's live performance from a band featuring fellow Fall alumni convincing her to take it all a step further again, realising how much of an impact and contribution she had made down the years.
And now there's a new book project in production, celebrating The Fall and her part in their amazing journey, a fans' history with Brix acting as 'curator', five years after the success of The Rise, The Fall and The Rise, the next inspirational chapters in this amazing life story taking shape.